Add Callsign to Facebook
Here are the easy steps, as of October 2015, to add a ham radio call sign as part of your name at the very top of your Facebook page.
Facebook calls what you see between the (      ) a nickname. They also call it all sorts of other things in a drop-down list. For example, you may want your maiden name to appear after your name.
Here's how to get your call sign to show up.
Go to your primary account page and click the About text link.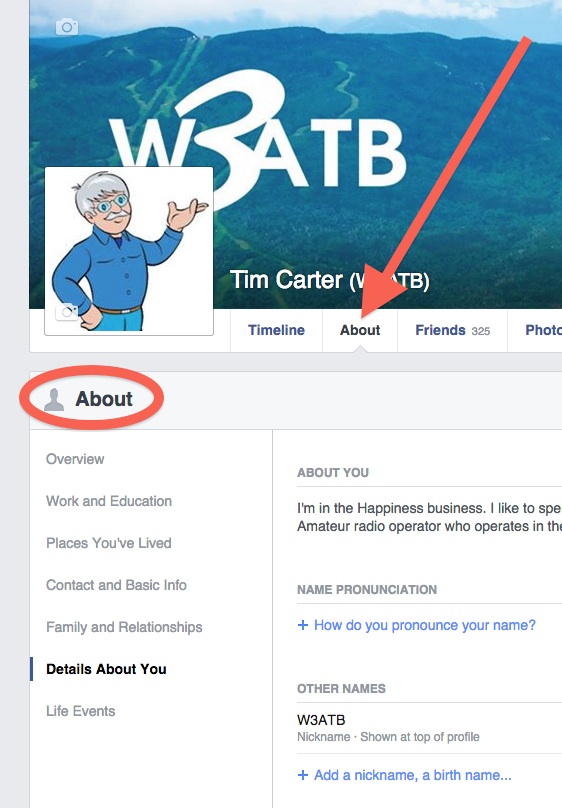 Once you're at that page, in the left column select the phrase: Details About You.
See it just above in that screenshot?
When you click it, you'll see what you see above. Look at the lower right corner where the blue + is and it says: Add a nickname, a birth name …..
Click that and you get the following image: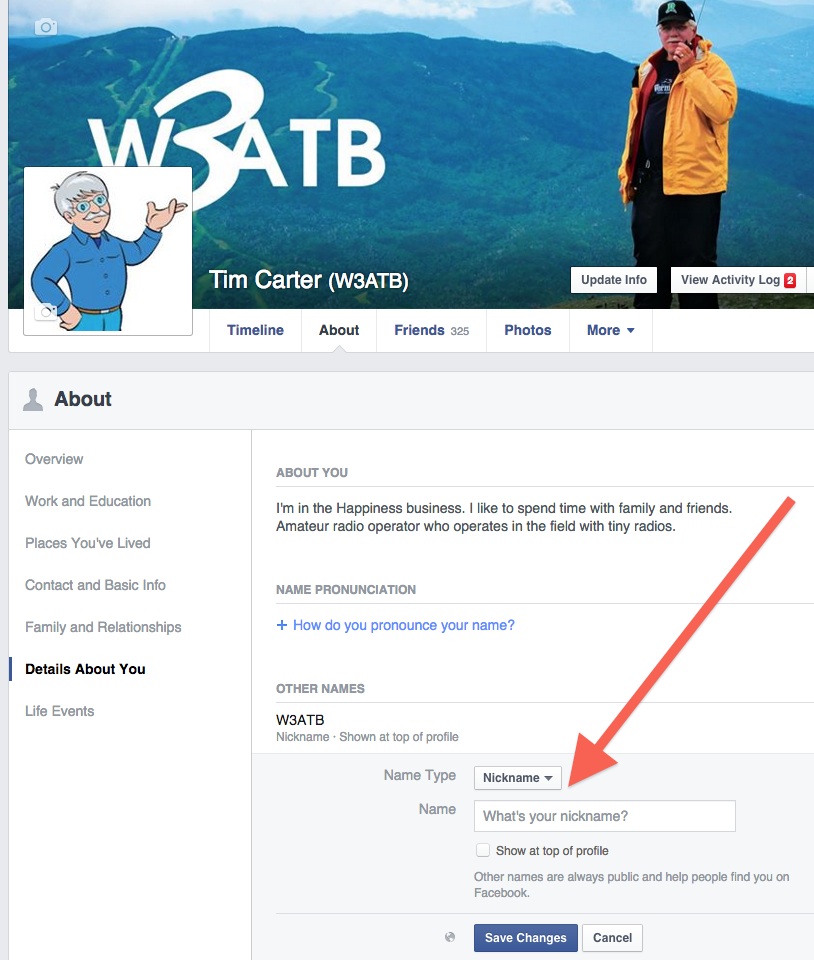 See the drop-down list box right to the left of the red arrow tip?
Make sure it says "Nickname".
Type in your call sign in the box just below where you now see "What's your nickname?".
Be sure it's correct.
Click the SAVE CHANGES blue rectangle and get back on the air and make a few QSOs.
It's that easy!
IMPORTANT AUTHOR'S NOTE: Please be aware that Facebook is constantly changing their interface and rules. You MAY have to do a few things differently to get the same result I did. I can't keep coming back here to adjust my instructions to match their whims at any given time.
TNX as we say in Morse.