I try to update this page as I discover new things that make the hobby more fun and allow you to avoid getting skunked if you operate outdoors as I do.
You're about to see lots of links to products that take you to Amazon.com. It's important for you to realize that I only link to things that I use and have served me well. You may want to read the disclaimer at the bottom of this page too.
BioennoPower Lithium-Iron-Phosphate Batteries
I own FIVE BioennoPower lithium-iron-phosphate batteries from the tiny 3 Ahr up to the beefy 12 Ahr one. They are lightweight and simply fantastic.
I love Rite-in-the-Rain logbooks because they're waterproof and the paper is just so durable. I opt for the yellow one so I can see it if for some odd reason I drop it on the ground. Be SURE to also add to your order the Rite-in-the-Rain ballpoint pens.
I use the below small water bottle to get my outdoor antenna up into trees. This bottle has a wide-mouth opening that allows you to fill it with small rocks, sand, or water to the desired weight you feel is right.  There is also a ridge just under the threads on the bottle that allows the cap to compress against standard 1/8-inch paracord. This feature alone makes it worth it as the paracord will stay attached if your knot fails.
I think everyone's got a pocket knife. This one is my favorite. It's light, it fits my hand well and I love the stainless-steel blade with the small serrated section near the hinge. The reversible belt hook is dandy too.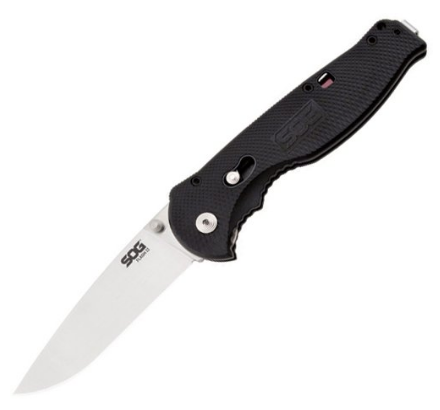 Diving Finger Spool Halyard Line
My mentor, Jim Cluett – W1PID, introduced me to this fantastic polyester line. He bought his first one primarily for the excellent spool. I have to admit, it's the best spool I've ever used and allows you to deploy and wind up the polyester cord fast.
This is what I use as my halyard to hoist my wire antenna up into a tree. I discard the stainless steel snap hook thingamajig.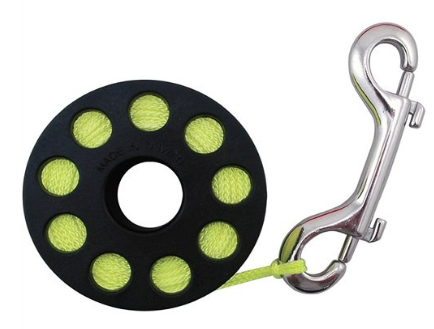 Figure 9 Carabiner by Nite Ize
I have this dandy little too clipped to a zipper on my field backpack. This unique caribiner is designed to hold onto the above polyester line. The teeth grip it so it won't slip if you loop it through the notches as it shows. Your backpack acts as the strain relief to a large degree.
Here's something I'm going to get, but don't own yet. A bunch of my club buddies own one or two! Can you believe a decent HT for under $30???? Seriously, the BaoFeng UV-5R was less than $25 the last time I looked.
I own several Yaesu radios – the FT-8900R and two VX-7Rs. They are wonderful radios and easy to operate.
I especially LOVE the cross band repeater function in the FT-8900R. This allows me to be away from my truck with my VX-7R HT and transmit on 445.550 at just 0.5 watts. The FT-8900R in my truck receives the signal and in real-time re-transmits it out at 50 watts on some other frequency! Typically I set the FT-8900R to a local repeater. This way, if I'm out hiking and get hurt, my truck becomes a giant beacon to let people know I'm in trouble.
I now use the OCIO backpack for my outdoor radio adventures. They have several different types. I really love the Gambit because the pockets are plentiful and it fits my Pelican 1200 case with ease. I have my Elecraft KX2 go kit in the Pelican case. This is a well-made backpack that can last you years.
My shack rig is an ICOM-7300. Hang out long enough with seasoned ham radio operators and discussions about ICOM, Kenwood, and Yaseu radios will take on the tone and authority you hear when a group starts talking about their Ford, Chevrolet, GMC or Dodge pickup trucks!
Are you hanging antennas up in trees? You'll need microcord and parachute cord for sure.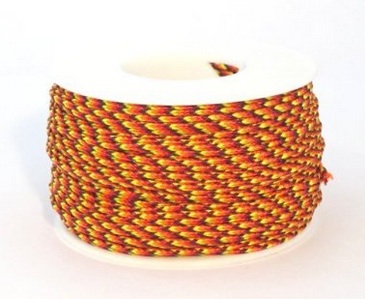 If you do decide to do public service work like I do, you MUST wear a safety vest. They're super cheap. You can sew on different patches that are available from the ARRL or your local club may have some.  I got the Liberty HiVizGard mesh one with pockets. It's Class 2 and VERY VISIBLE. Get the mesh one so you don't overheat in the summer.
Speaking of clothes, I LOVE my Duluth Trading Flex Fire Hose Work Pants that have countless pockets. They're durable and fit really well. I wish Duluth Trading had an affiliate program. They also make this same style in shorts for summer use. I have two pair and wear them all the time.
Ladies, Duluth Trading makes a ton of stuff for women too.