Opechee Bay State Forest POTA Activation K-4939 – Spring is Here!
Today I did a very fast activation of Opechee Bay State Forest in Laconia, New Hampshire. I've driven by this parcel of land for twelve years and never realized until the past week it was a state forest! I thought it was just some farmer's fields as most of the land is well-manicured pasture.
Not Much Time
I was only able to be on the air for about 30 minutes today. I had to drop my wife off at church in Laconia just before 3 PM and then pick her back up precisely at 4 PM. The weather was superb. It was 53 F, sunny, and no breeze.
I was in a mad rush to get to the site. It's normally a simple five-minute drive from Sacred Heart Church in downtown Laconia, but the traffic today was crazy. One would think they were giving away money along Route 106!
Once I arrived at the state forest, I thought about taking the two-track road down to the water so I could set up by the water. After going 200 feet, I abandoned this hair-brained idea for a better view. The hard-pack snow and ice were getting worse the farther I went and I didn't want to get stuck.
My Ford F-250 4×4 is a beast, but it's not a 6×6. I put it in reverse, turned around in the field next to me, and proceeded across the street to the south part of the state forest.
Go For the Field
I decided to set up next to a rock wall in a giant field where we always park for the annual Laconia Sled Dog Races. The frost was still in the ground and there was no issue with traction. Next Tuesday may be a different story as weather in the 50s is forecast the next few days. Spring is here!
I used my Elecraft KX3, a 29-foot vertical wire hanging from a tree branch attached to a 9:1 unun, and powered the operation with a 4.5 Ah BioennoPower lithium-iron-phosphate battery.
I didn't have to deal with mud like I did last week at Ahern State Park just across the street. I got my antenna lanyard up perfectly the first throw using my water-bottle method. Watch this video to see how it's done:
My New Begali Adventure Dual
I was using my new tiny Begali Adventure Dual paddles today. I was in such a rush to set up, work the never-ending pileup, and break down to pick up She Who Must Be Obeyed (SWMBO) that I failed to get a photo of it connected to my Elecraft KX3. Not to worry, I'll get lots of photos and video of it in future POTA activations.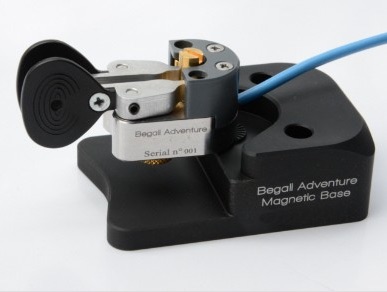 The key is not only a piece of art, but it's also the absolute best key I've ever used. Only 680 other operators own one as my serial number is 681. It's so smooth to operate. I'll be doing a full-blown review of it very soon.
I protect this investment with my wonderful Plano waterproof gear case. If you've got small gear that you don't want damaged, get one.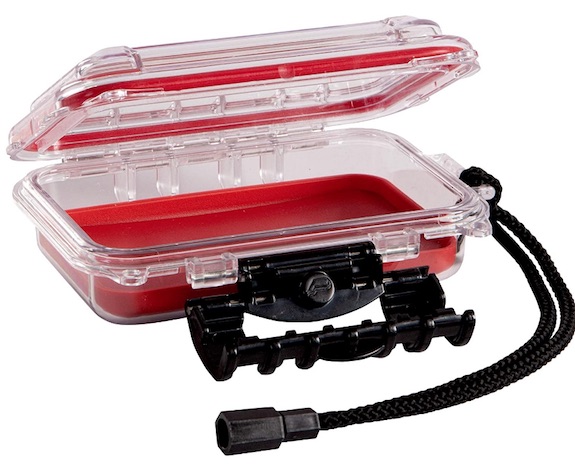 Twenty-One in Thirty-One
I got twenty-one QSOs in the logbook in just thirty-one minutes. I had others wanting to work me but I had to stop so I wouldn't be late picking up SWMBO. I apologized after my last contact sending, "I'll be back!" This is an easy POTA site to activate and I guarantee I'll be back to work all bands as well as SSB.
I thought I had a broken call sign with my second contact. TI5JON
But my mentor, Jim Cluett – W1PID, found him in a database I've never heard of before. What fun to contact an operator from Costa Rica!